By
Keith Cowing
on February 27, 2020 11:09 PM.
NASA planning document may offer clues to changes in Artemis program, Ars Technica
"For this assessment, about 60 people at the agency and from industry sought to determine the status of the program as it was currently structured. After the analysis, Loverro told staffers at NASA he had "concerns" about whether the existing plan would work. In particular, during internal briefings, Loverro expressed doubts about the remote assembly of elements of the lunar lander at the Gateway. He also wanted NASA engineers to make sure the Orion spacecraft, with crew on board, could dock to the lander without the Gateway. The potential revision of this plan, which may entail the launch of an entire lunar lander on an upgraded version of the SLS rocket, is notable for several reasons. Perhaps most significantly, it would place primary responsibility for NASA's Moon program on the shoulders of Boeing. That company is building the core stage of the SLS rocket, as well as an upgraded upper stage--the Exploration Upper Stage--that would now be required for use by August 2024 on the Block 1B version of the SLS. In fact, it would be required to accelerate development of the beefier SLS rocket."
Categories:
Artemis
,
TrumpSpace
---
By
Keith Cowing
on February 26, 2020 4:38 PM.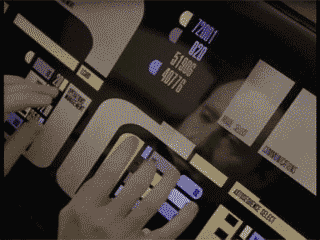 Boeing didn't perform full end-to-end test of its astronaut capsule before troubled mission, 'surprising' NASA safety panel, Orlando Sentinel
"Boeing and NASA officials are expected to release the results of an independent investigation into the set of issues that occurred during Boeing's late December test of Starliner, its astronaut crew capsule, within the next week. But speaking to the Orlando Sentinel, members of NASA's safety advisory panel expanded on some of the testing decisions Boeing made that drew questions about whether Starliner was ready to fly. Critically, the panel learned early this month that Boeing did not perform a full, end-to-end integrated test of Starliner in a Systems Integration Lab with ULA's Atlas V rocket. The test typically shows how all the software systems during each component of the mission would have responded with each other through every maneuver -- and it could potentially have caught the issues Boeing later experienced in the mission."
- Boeing Really Needs To Get Their Software Fixed, earlier post
- ASAP: Boeing Starliner Software Issue Potentially "Catastrophic", earlier post
Categories:
Commercialization
---
---
By
Keith Cowing
on February 26, 2020 1:16 PM.
Keith's note: Over the past week I have posted several commentaries about how NASA shies away from using the word "astrobiology" in official agency releases and stories to describe missions and research designed to search for evidence of life on other worlds - which, of course, is the core mission of NASA's 20 year old Astrobiology Program:
- NASA Continues To Hide Its Astrobiology Program
- NASA's Science Mission Directorate Has An Issue With Certain Words
I asked NASA several times why this is the case. Below is my inquiry, their response, and my commentary on their response:

Continue reading:
NASA Tries To Explain Its Astrobiology Shyness
.
Categories:
Astrobiology
,
Space & Planetary Science
---
By
Keith Cowing
on February 25, 2020 10:03 PM.
Keith's note: Too bad news media were not invited to this event. Perhaps more people could have learned about the various education programs NASA supports. There is no mention of this event on the National Space Grant page, NASA.gov home page calendar, on the Welcome to 'Inside Space Grant' page, or on the NASA STEM Engagement home page, When you visit the main NASA STEM page and go to the about the project, Consortium Directors and Websites, NASA Wants to Tell Your Space Grant Story!, and Space Grant in Action Image Gallery links under National Space Grant College and Fellowship Project on the left side of the web page you get a "404" (not found) error message (the links in the middle work). How can people learn about Space Grant when NASA does not tell people about events like this and can't even keep a basic website working?
According to the proposed NASA FY 2021 Congressional budget (page 651):
"EXPLANATION OF MAJOR CHANGES IN FY 2021 No funding is requested for Space Grant, Established Program to Stimulate Competitive Research (EPSCoR), and Minority University Research and Education Project (MUREP). NASA proposes to use unobligated balances previously appropriated to support the termination of these activities, including but not limited to, ongoing administration, oversight, monitoring, and funding of grants previously awarded by the Office of STEM Engagement."
No money for Space Grant. Not good news. So wouldn't you think that everyone involved with Space Grant activities would want the news media to know the value of what they do? Guess not.
Categories:
Education
---
By
Keith Cowing
on February 25, 2020 9:36 PM.
Keith's note: NASA and the military have done low level things together for half a century when an astronaut from one of the service branches has flown in space. The two organizations share a common aeronautical and engineering heritage - so this is not at all surprising. But there has always been a clear line denoting NASA's chartered nature as a civilian organization. But now the brand new Space Force is dialing up that interaction - using NASA imagery on social media to promote a large, national military-themed event on board a NASA (civilian) spacecraft. Oddly NASA is not telling anyone about this event at NASA.gov - it is not on the home page or on the NASA.gov calendar. But it you happen to dig down into the schedule for NASA TV it is listed. NASA overtly promotes events between ISS astronauts and a hundred kids at a grammar school - why not this event? Just sayin'
Meanwhile. it is sort of strage that while the Space Force PR squad is pumping out social media posts with pictures of astronauts in space - and then swearing a bunch of them in - from space - that the deputy Space Force guy says that there is scant opportunity for any recruits to actually go into space. Looks like they need to work on their messaging - this is bit like the old "bait and switch" marketing ploy
Space Force's second-in-command admits he's a Star Trek fan but says there's 'almost ZERO' chance for recruits to follow in the footsteps of his heroes and go into space with his organization, Daily Mail
"The Space Force will also have a series of sensors on the ground, hiring 26,000 people with a $12 billion annual budget. But he warned that budding astronauts need not apply. 'That opportunity to be an astronaut inside the Space Force today is almost zero. The best thing to do if you want to be an astronaut is go talk to NASA,' he declared. 'But the rest of the world is going in the direction of the Space Force. We're talking about remotely piloted aircraft, drones, artificial intelligence, vehicles that operate by remote control or autonomous control -- that's Space Force.'"
Categories:
Military Space
,
TrumpSpace
---
By
Keith Cowing
on February 25, 2020 1:47 PM.
Keith's note: NASA SMD has an extensive Program Officers list of contact information for all of its research programs. Virtually everything SMD does has a contact listed - except Astrobiology. The word is not mentioned at all - even though many of its sub topics are mentioned. NASA issues research solicitations for "Astrobiology" yet they can't be bothered to tell people who to contact for the programs managed under "Astrobiology" at NASA?
Oh yes - it has been a week and no one from NASA SMD, PAO, JPL, etc. has responded to my inquiry to explain why JPL and GSFC avoid the use of the word "Astrobiology" when referring to missions overtly focused on Astrobiology research. See "NASA's Science Mission Directorate Has An Issue With Certain Words"
While I am on this topic last week NASA issued this release "NASA Adds Return Sample Scientists to Mars 2020 Leadership Team" which says "the Mars 2020 mission will search for signs of past microbial life..." Yes folks, that is "Astrobiology". The JPL and NASA HQ PAO folks just cannot bring themselves to mention NASA's Astrobiology program or the discipline of "Astrobiology". Searching for life on other worlds is what NASA's Astrobiology program is chartered to do. Read the reports from the National Academy of Sciences and NASA ROSES solicitations and you will see. Read NASA's own websites and you will see what the agency defines Astrobiology as being. Indeed, one of the two scientists mentioned, Tanja Bosak, is part of the NASA Astrobiology Institute. But does anyone bother to mention this? No.
And FWIW as an actual former NASA biologist, this stock phrase of NASA JPL's PAO folks "signs of past microbial life" is goofy. Are you only looking for microbial evidence? What if the only biosignatures the Mars 2020 rover finds are chemical in nature with no remaining or obvious structural fossils? How will NASA know if the past life was microbial i.e. unicellular or multi-cellular? This is another planet so what may have once lived there might not even fit the terrestrial classification of "microbial". What if viral forms are what existed - they are acellular (i.e. not composed of cells) and not considered to be "microbes" - even though some of them can be as large as cellular life i.e. "microbes". What if NASA finds bones or exoskeletal remains? Or trails made by larger living things as they moved? They are not "microbial" in nature so will NASA's rover not see them? And what if the rover finds evidence of recent/current life? It does have that ability even if it is indirect. NASA press statements suggest that NASA is not interested in that either.
I would hope that that answer is "of course we're interested in whatever we find on Mars". OK, then say so. I can understand the hesitance to say that the Mars 2020 rover mission has the ability to find extant life when that is not its explicit purpose. Why not just say "evidence of past life?" Why use this odd "past microbial life" phrase? Otherwise it sounds like NASA has already decided what sort of life was on Mars before ever having seen any evidence of it - and that this is all that the agency cares to think about.
Missions searching for evidence of life on another world have the potential to for paradigm-shifting and sociologically explosive repercussions. One would think that the agency could get its act together as to what you call things and not ignore the people who actually do the core research that serves as the purpose of your missions. If NASA is incapable of making internal sense of what it is doing, then how can NASA expect the public to fully grasp what NASA is doing?
Within the next year or so there could be as many as four rovers operating on Mars with overt Astrobiology-related missions: Mars Curiosity, Mars 2020, ExoMars/Rosalind Franklin, and China's rover. Nothing like this has ever happened before on another world. Again, one would think that there'd be some sort of coordinated effort to show the country and the world that we're really dialing up the search for life on Mars - past and/or present - and in so doing, use the globally-accepted name for the the discipline wherein such research is conducted i.e. "Astrobiology".
Categories:
Astrobiology
,
Space & Planetary Science
---
By
Keith Cowing
on February 25, 2020 10:43 AM.
Keith's note: The following is being added to all of the NASA advisory group meeting notices such as the one for NASA Advisory Council Human Explorations and Operations Committee Meeting: "Note: As a precaution, individuals returning from China will not allowed into NASA Headquarters until the 14 days of observation and self-care period has expired, and they are determined not to be infectious. Attendees to the NAC Human Explorations and Operations Committee meeting who are returning from China should only participate virtually through the provided dial-in audio and WebEx, until the 14 days of observation and self-care period has expired."
You'd think that NASA would be just a little more explicit as to what "infectious" means i.e. identify the specific reason - like "Coronavirus" or "COVID-19". Reading/refering to the actual CDC guidelines might be useful. NASA is simply treating all persons who have been in China as high risk. Oddly there have been no such warnings issued for other NASA meetings. And the concern amongst experts now is that the threat is no longer limited to people who have been in China. When agencies and organizations are inconsistent on things like this people simply get more confused. Just sayin'
---
---
By
Keith Cowing
on February 25, 2020 9:40 AM.
- Bridenstine: "The NASA brand is the most valuable brand America has", earlier post
Keith's note: NASA has done a good job - an increasingly good one - at allowing the logo's use - and not discouraging its use when the its is used in a positive and inspiring context. This is a consumate, textbook example of soft power. One would hope that NASA can continue along this path and that legislation that currently hinders NASA's ability to project its message via advertising and other venues - can be lifted by Congress.
- NASA's Global Branding Reach Is Often Under Appreciated, earlier post
- Understanding NASA's Global Reach, earlier post
- NASA is Still A Potent (If Underutilized) Brand, earlier post
- Using NASA's Logo: Expensive T-Shirts Or Global Soft Power?, earlier post
- NASA's Pervasive Brand Recognition, earlier post
- One Major Road Block To Bridenstine's Advertising Ideas, earlier post
Categories:
NASA Culture
,
Policy
---
By
Keith Cowing
on February 24, 2020 10:03 AM.
Categories:
Personnel News
---
By
Keith Cowing
on February 21, 2020 7:10 PM.
Let the moon rush begin, op ed, Homer Hickam, Washington Post
"As these efforts get going, however, it's important to avoid the thinking of a half-century ago and look at the moon in a different way. This is, after all, not your grandfather's moon. After the Apollo moon-landing program of the 1960s and '70s, a series of robotic missions discovered that Luna was a lot more interesting than many had previously thought. It has abundant water and oxygen, as well as helium, platinum, thorium, rare earth metals and other minerals that may well be worth digging up and transporting back for use in thousands of products."
Categories:
Artemis
---
By
Keith Cowing
on February 20, 2020 7:26 PM.
Categories:
Election 2020
---
By
Keith Cowing
on February 20, 2020 4:39 PM.
Former ISS executive, accused of 'expensing' prostitutes, pleads guilty to tax fraud, Florida Today
"A former economist employed by a Space Coast nonprofit that operates the International Space Station's U.S. laboratory pleaded guilty to one tax fraud-related count in an indictment filed last year, federal prosecutors said Wednesday. Charles Resnick, once the chief economist for the Center for the Advancement of Science in Space, or CASIS, was indicted in April by the U.S. Attorney's Office in Tampa on 10 counts. The charges alleged the creation of phony receipts when filing expense reports, as well as hidden spending of government funds on prostitutes and escorts during trips to Europe and New York between 2011 and 2015."
Former exec at International Space Station science lab pleads guilty in tax case involving 'expensing' prostitutes, Orlando Sentinel
"The agreement also states that Resnick improperly deducted business expenses worth about $51,500 even though he had already been reimbursed for some of the expenses and that "some of the deducted expenses were not ordinary and necessary business expenses." The plea agreement does not mention the original indictment references to escorts or prostitutes. Resnick is responsible for total tax loss for the tax years from 2010-2013, according to the agreement, and that amount will be determined at sentencing, a date for which has yet to be determined."
Former CASIS Employee Indicted For Charging For Prostitutes on Travel Reports, earlier post
Categories:
Commercialization
,
ISS News
---
By
Keith Cowing
on February 20, 2020 1:08 PM.
Saunders Replaces DeWit As NASA CFO, Space Policy Online
"NASA has a new acting Chief Financial Officer (CFO), Melanie Saunders, replacing Jeff DeWit who resigned last week. Saunders was Deputy Associate Administrator and her replacement on an acting basis is Cathy Mangum, who has been Associate Director of Langley Research Center. Saunders will have to be confirmed by the Senate as well, although the CFO position usually is non-controversial and considered under expedited Senate procedures that do not require a hearing or vote by committee, only a vote by the full Senate."
Categories:
Personnel News
---
By
Keith Cowing
on February 19, 2020 3:00 PM.
Remarks by Vice President Pence to NASA Langley Research Center, White House (larger word cloud image)
"The President has directed NASA and the Administrator to accomplish our goal to return to the Moon and then on to Mars not only within five years, but let me be clear: The President has made it clear that we're going to accomplish this goal by any means necessary. In order to succeed, we are going to continue to focus on the mission over the means. We want to challenge each one of you here at Langley: Consider every available option and platform to meet our goals, including industry, government, and the entire American space enterprise. It's the reason why we're cutting out the underbrush of needless regulations and barriers to innovation, because we want you all to be able to reach, to engage, and to draw on the best ideas in America to get us where we're going by the time we set ourselves to get there. Our administration is absolutely committed to this goal and we want you all to have the same determination and resolve to get there. And this President and this administration and the American people are committed to achieving this goal through NASA and through the Langley Research Center. So let me at least give you one word of admonition on behalf of your President and on behalf of the entire National Space Council: More than ever before, we want you to engage your imaginations, your creativity. Challenge one another. You know, there's that old proverb that says, "Iron sharpens iron." So I encourage you to come in every day with that same impatience and energy that, frankly, I heard in the voices of everybody that Director Turner introduced me to today. The enthusiasm as we walked through the Center, the fire in their eyes -- just let that be in your eyes."
Categories:
TrumpSpace
---
By
Keith Cowing
on February 18, 2020 9:26 PM.
Keith's note: I sent this media request to a list of people at NASA SMD, GSFC, and JPL: "I have a question. Why does this NASA GSFC authored story "How Earth Climate Models Can Help Scientists Search for Life on Other Planets" - posted on 24 January 2020 - on a JPL we site at - and funded by the NASA HQ Science Mission Directorate Astrophysics Division - never use the word "astrobiology"? The story is dripping with Astrobiology themes - things funded by NASA as part of its Astrobiology program?
While I have your attention, why doesn't the JPL Mars 2020 website mention "astrobiology" - the mission is dedicated to searching for life which is what the whole Astrobiology thing is all about. And then there is "NASA's Webb Will Seek Atmospheres around Potentially Habitable Exoplanets" which only has "astrobiology" as a tag at the bottom of the page - but no mention is made in the article itself which, again, is clearly an astrobiology-themed topic. I'd like an answer. Seriously. This is a formal media request."
Continue reading:
NASA's Science Mission Directorate Has An Issue With Certain Words
.
Categories:
Astrobiology
---